Share Council offers customers the opportunity to make payments on the platform. For this, an integration with Mollie has been made where each customer can use their own Mollie account to process payments.
By default, Mollie has iDeal enabled as a payment method. This works well in the Netherlands. When payments come from banks from other countries, it is good to also enable SEPA payments.
Everyone can easily turn payment methods on and off in their own Mollie account (login). Go to Payment methods by navigating to Settings -> Website Profiles -> Payment methods.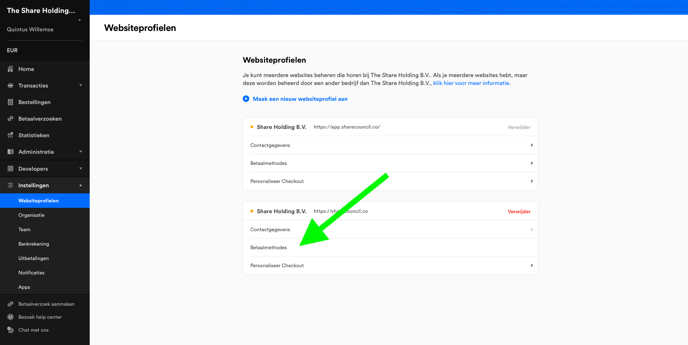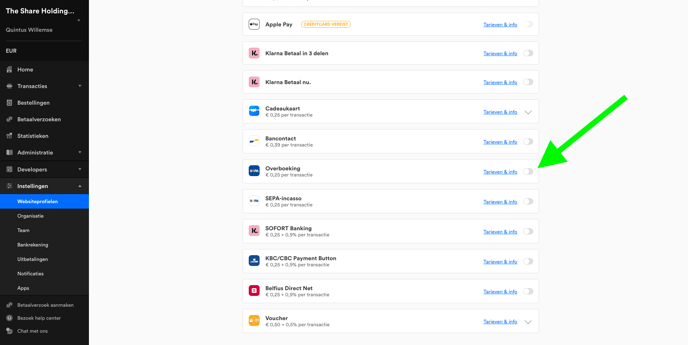 When you choose SEPA, an application will be submitted to Mollie and they will validate it. It's possible that you may receive a request for additional information from the Mollie Compliance Team.