Turn your employees into owners
Hundreds of small and medium enterprises use Share Council's software and APIs to share employee ownership, pay out dividends, and manage their shareholders online.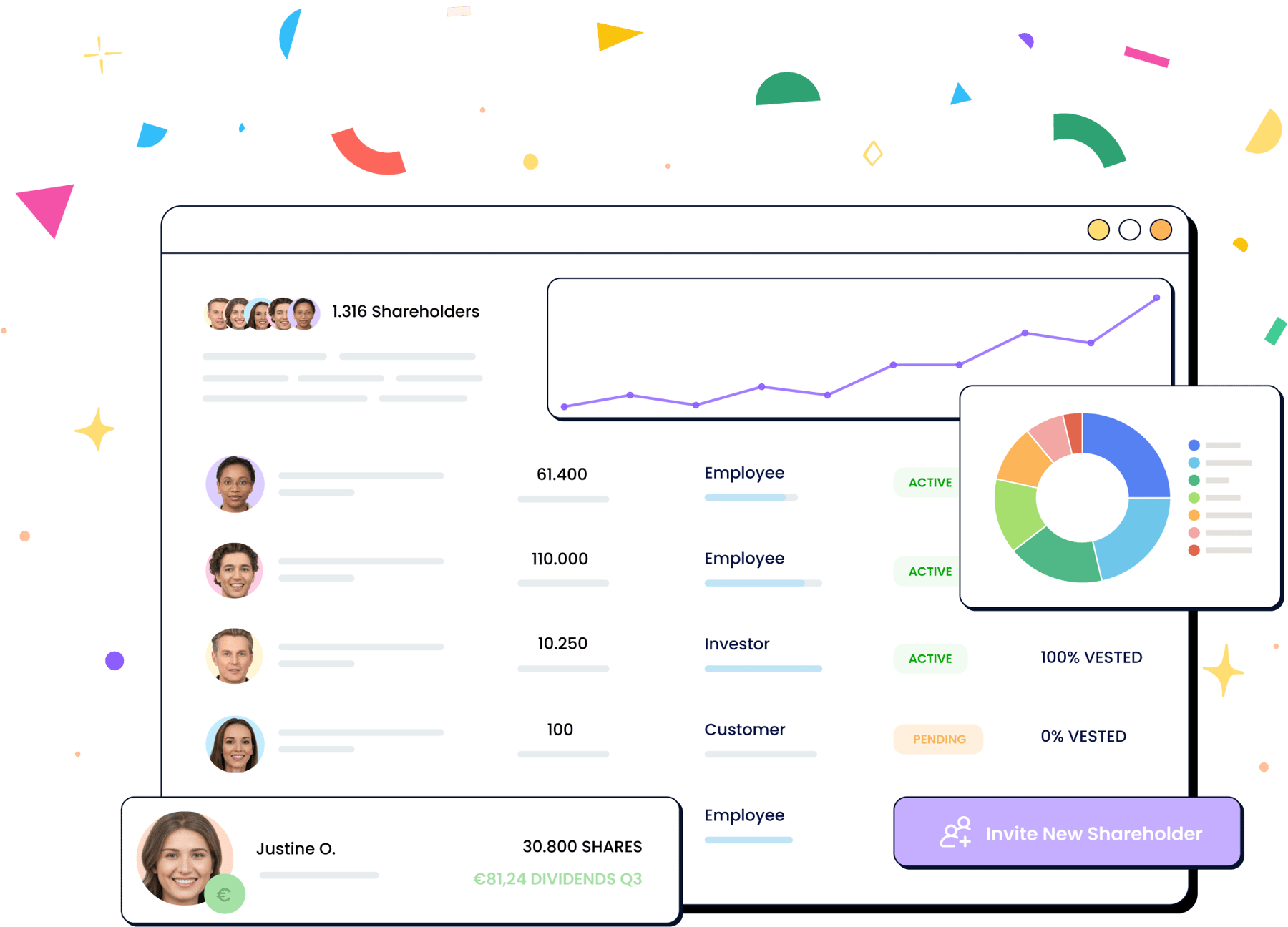 Trusted by 100's companies Create strong communities
and do the
right thing
with the first Employee Ownership Platform
If you want to go fast, far and long - go together.

We make ownership, responsibility and belonging a breeze. Teams with ownership organise and optimise themselves. We call it Community-Led Growth.

Recruit top talent, increase retention and boost employee engagement; Share Council lets you put your shares to work.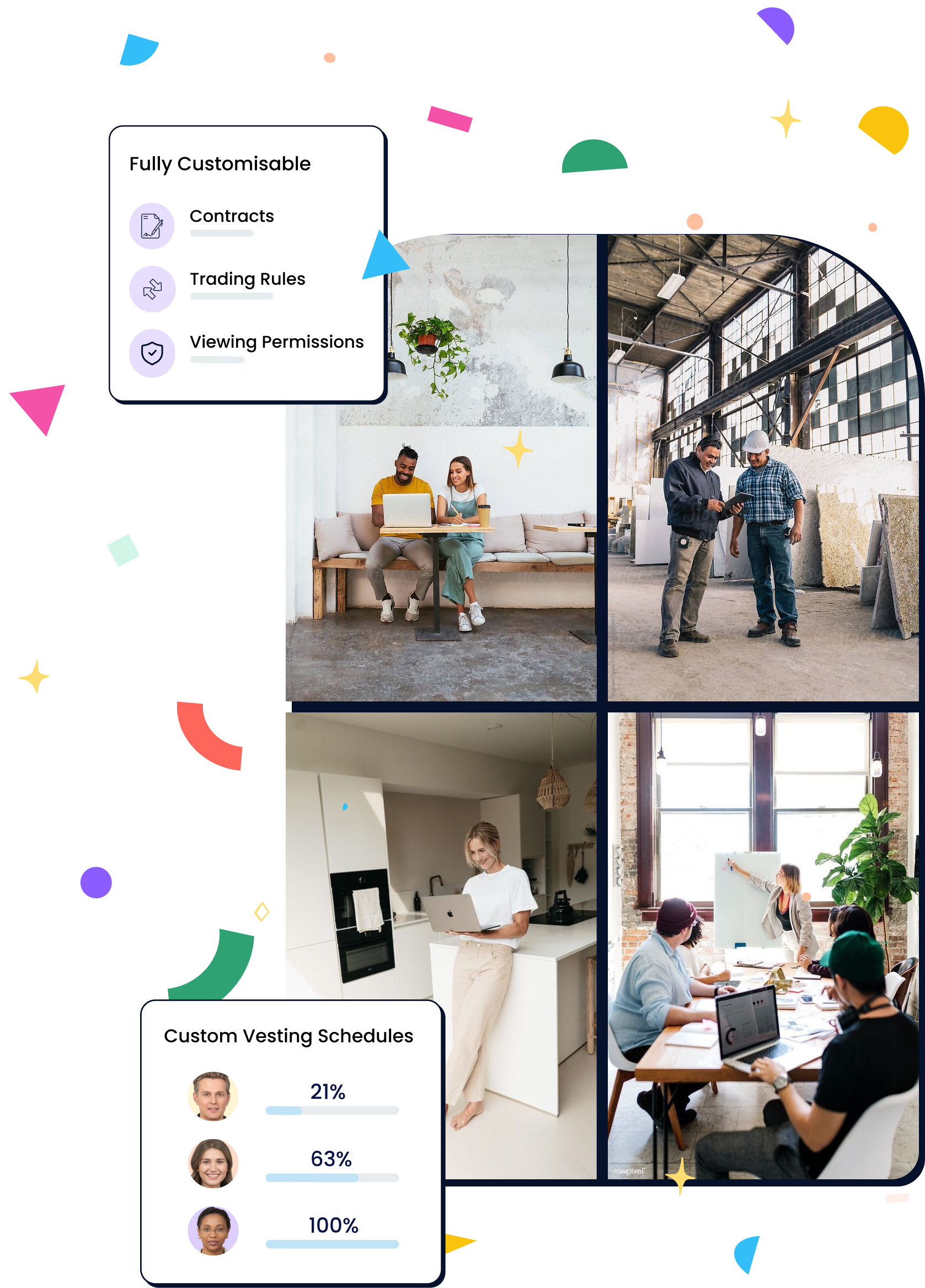 Grow your business
from the inside out
Digitise owner and shareholder administration
Customise voting rights
Set vesting schedules and rules
Manage employee ownership plans
Trade shares when someone leaves
Pay weekly / monthly / quarterly dividends in minutes
Online shareholder and contract management
Raise a community round
Create 1 Billion+ shares and use them freely
Send shares to a friend's phone in seconds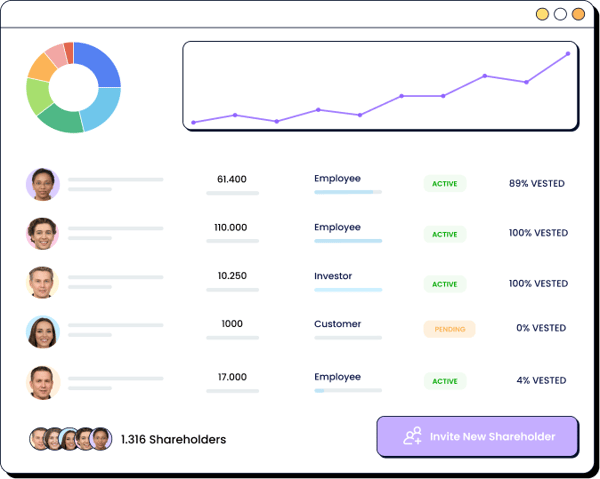 Turn your teams into movements with the #1 platform for Employee Ownership
---
| | | |
| --- | --- | --- |
| Accelerate participation | Enable full potential of ownership | Turn individuals into impactful teams |
| | | |
| --- | --- | --- |
| Whether you have a domestic team or a growing worldwide workforce | Share Council is custom-built for every employee shareholder, in any country | Share your business fully compliant, and manage everyone in one place |
Secure & Compliant

All equity transactions are encrypted and blockchain based.
Verified & Approved

Legal templates for setting up plans like STAK & SAR are developed with recognised law firms.
Market leader

Experienced and award-winning specialist team for excellence in onboarding.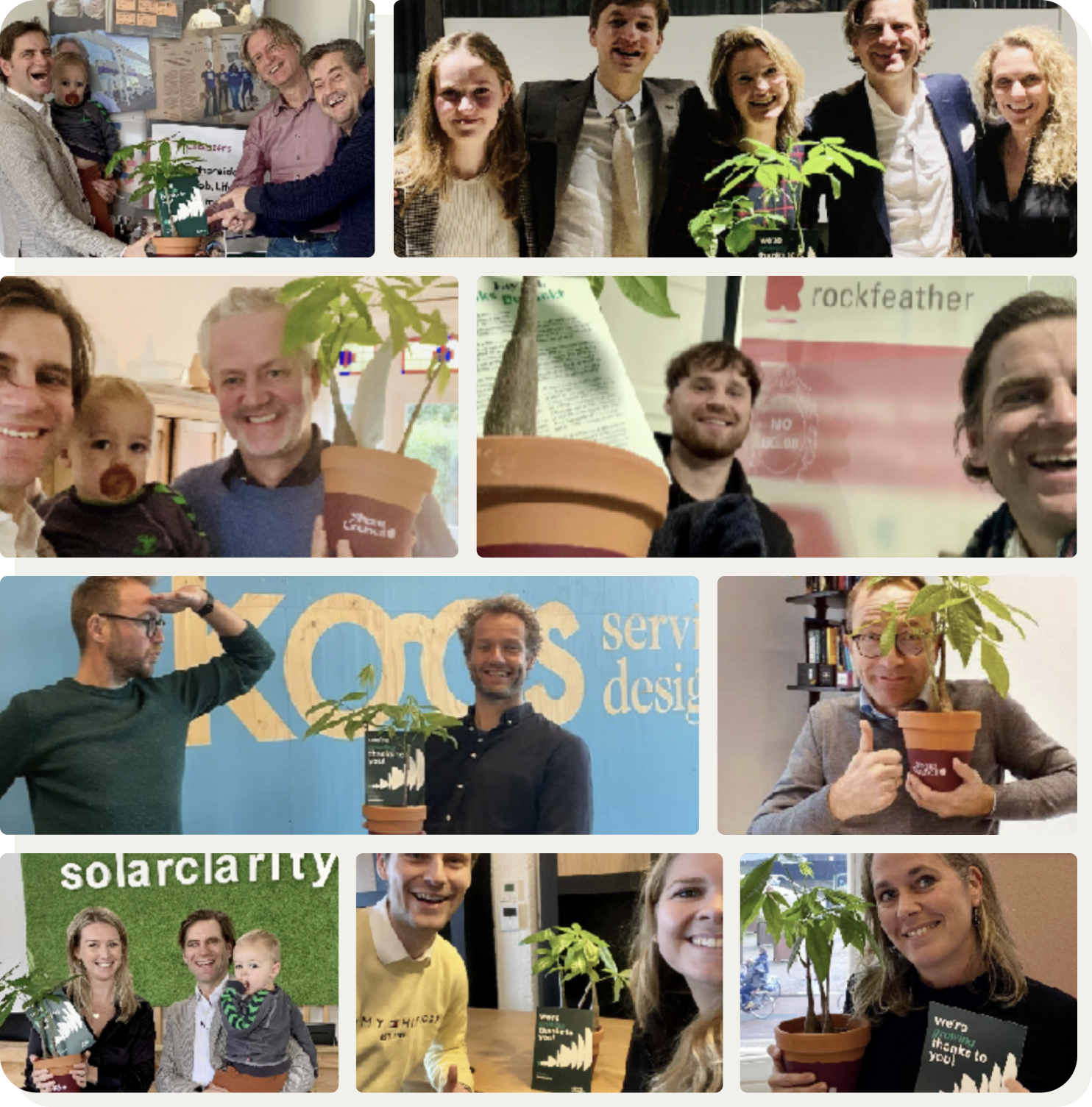 Nothing great
is made alone
Share Council removes lengthy paperwork, legal complexity, and various recurring legal and tax fees.

Our fiscal experts create the optimal legal framework for your company to make you robustly compliant from day one, and are here to help you with any questions you may have in the future.
On top of a rock-solid legal foundation, we add 11 shareholder management tools in one simple platform.

What legal models can we choose?
Want to start small and fast? Within 2 days we set up EOR for true ownership and Options or SAR for future profit. You can upgrade it to a STAK whenever you're ready.

Want to do it right from the start? We'll set up your STAK (Ownership Foundation), turning employees into true owners, while creating enough shares to never need to visit a notary anymore.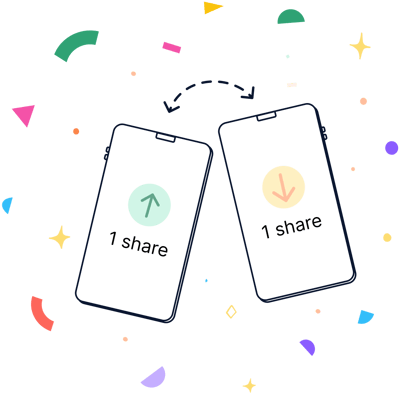 Administration or Trust Office Foundation

1. STAK
With a trust office foundation (Dutch: STAK), easily create more than 1 billion certificates of shares. No notary needed once running. Most flexible and scalable package.
Recommended for:
Businesses who want to do it right the first time.


Set up: 4 weeks



Economic Ownership Rights


2. EOR
Get started in minutes, and upgrade to more flexible packages whenever you're ready for the next stage of growth.

Recommended for:
Smaller businesses who want to grow into a STAK later.



Set up: 2 days


Employee Share
Option Plan
3. ESOP
Give away options on company shares based on a set of rules and timeline, and allow your shareholders to flexibly transact their shares after their cliff.

Recommended for:
Smaller businesses who want to grow into a STAK later.



Set up: 2 weeks


Stock Appreciation Rights


4. SAR
Profit from the increase in value of a set amount of shares over a set period of time. Paid in cash, no notary or specialist needed. Fast set-up times.

Recommended for:
Employees who need a savings account to buy stock into a STAK later.


Set up: 2 days
What's the process?
Get going in about 10 minutes
With Share Council, your custom made Participation Plan can be set up within days. We help with all the paperwork, and put your shares to work!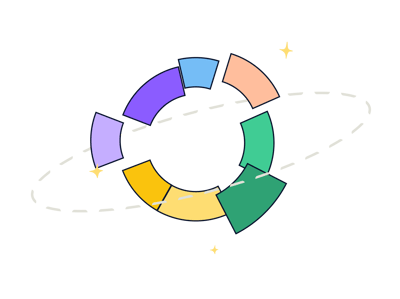 Step 1
Submit your information.

Step 2
Sign your company co-ownership
formation documents.

Step 3
Your company is made a co-ownership in the Netherlands.

Step 4
Start inviting your people!



NEW
We're a B-Corp!
A 'Benefit Corporation' holds high standards of verified performance, responsibility and transparency to all its stakeholders, and the world.

We have successfully completed B-Lab's rigorous audits, and are proud to announce we're officially B-Corp Certified!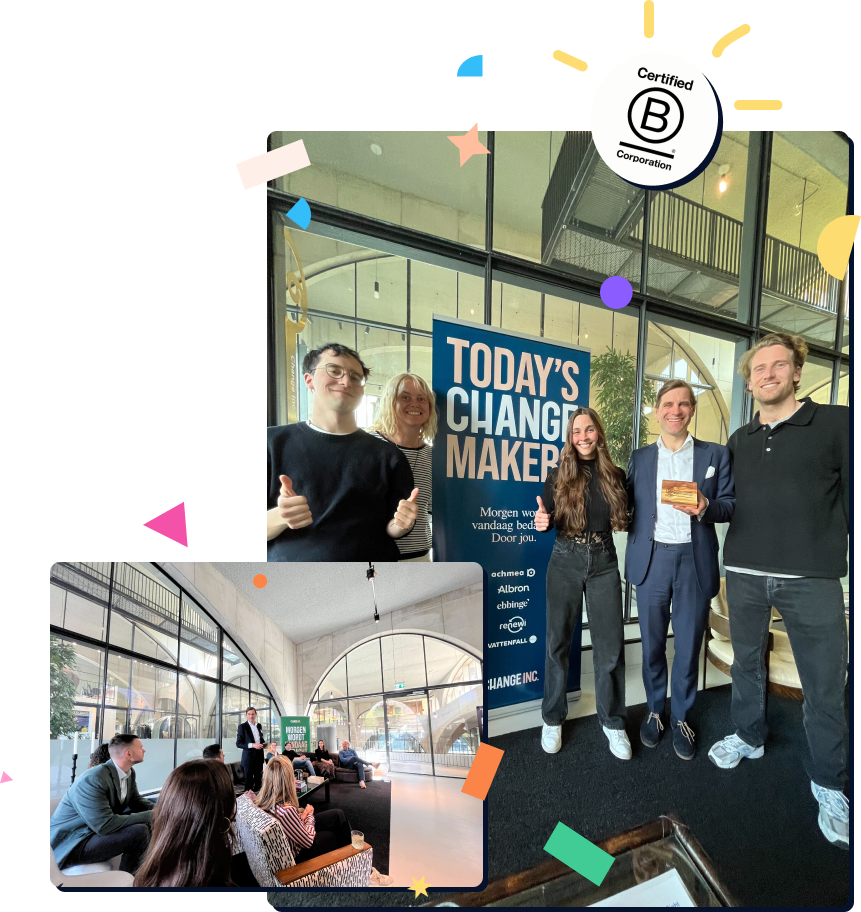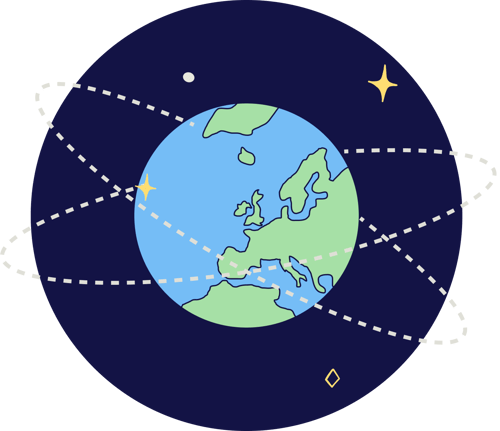 Our mission
65% of wealth in Europe is owned by 10% of the people. We believe that employee ownership is the tool to close the capital wealth gap, create more engaged employees and transform the way we do business.

We're here to help 25 million business owners share their company with their employees, to accelerate a new social standard, and create a more stable and healthy society.
Welcome to a new era of business models
With Sharecouncil, you can turn your business into a movement where truly all stakeholders in your ecosystem have a self-interest in making this work.

Example: make nature a shareholder, and automatically gift a portion of your revenue through dividends to effective preservation programs.

All businesses who are early enough to discover the unlocked energy they can ignite by making their employees and community co-owners, will be lightyears ahead of competition.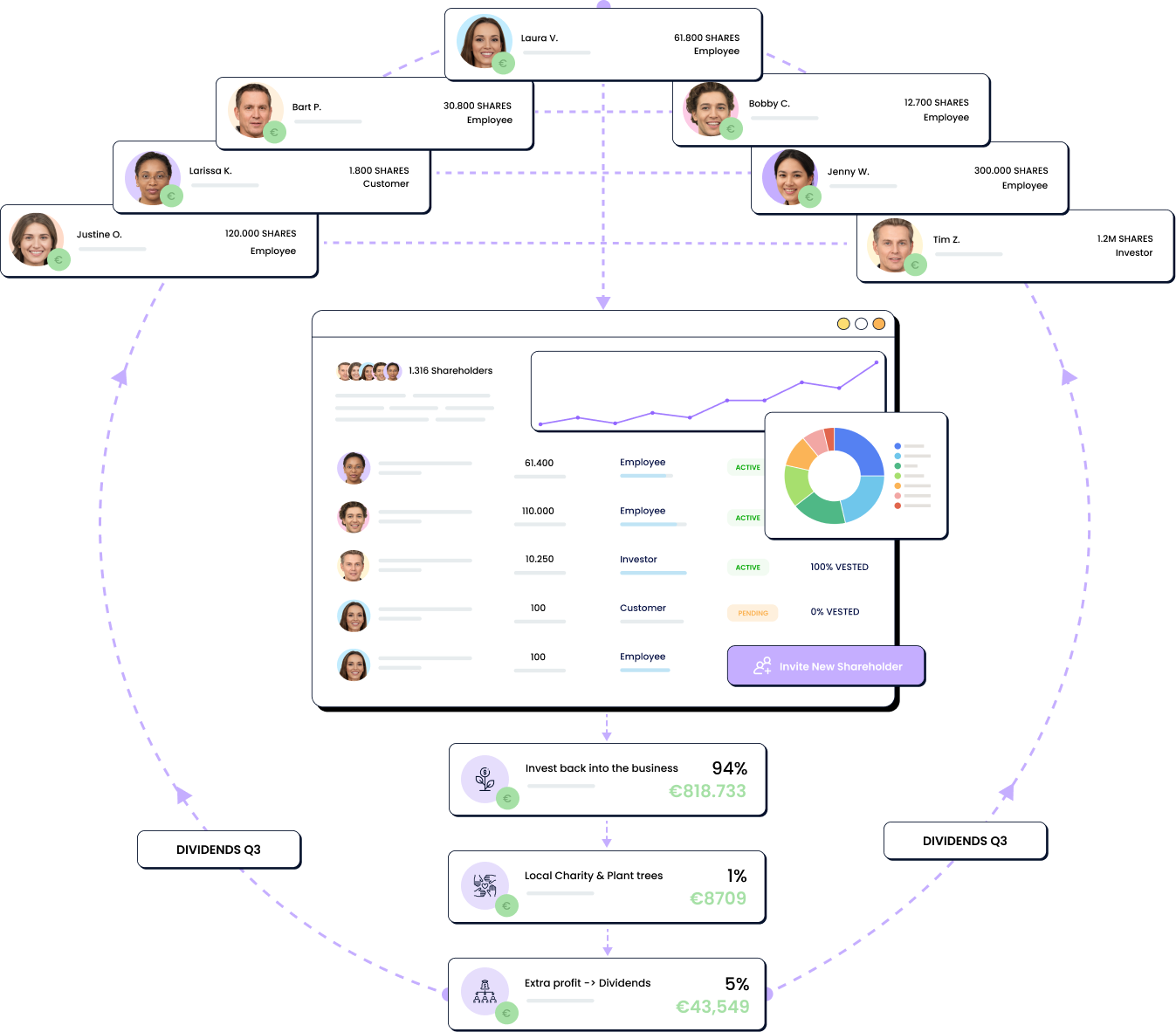 What do our customers say?
Meet our community of heroes
With Share Council, you get 10% of your onboarding fee gifted from us to you in shares. Thereby you'll join, meet, and vote with a community of 300+ other entrepreneurial shareholders on the future of Share Council.

Powerful and easy-to-use APIs
Entirely new and not-yet-explored business models suddenly become possible with our easy to use APIs.
Fully integrate company ownership into your product experience, and create self-managing networks with automatic resource allocation for the whole community, and every stakeholder involved.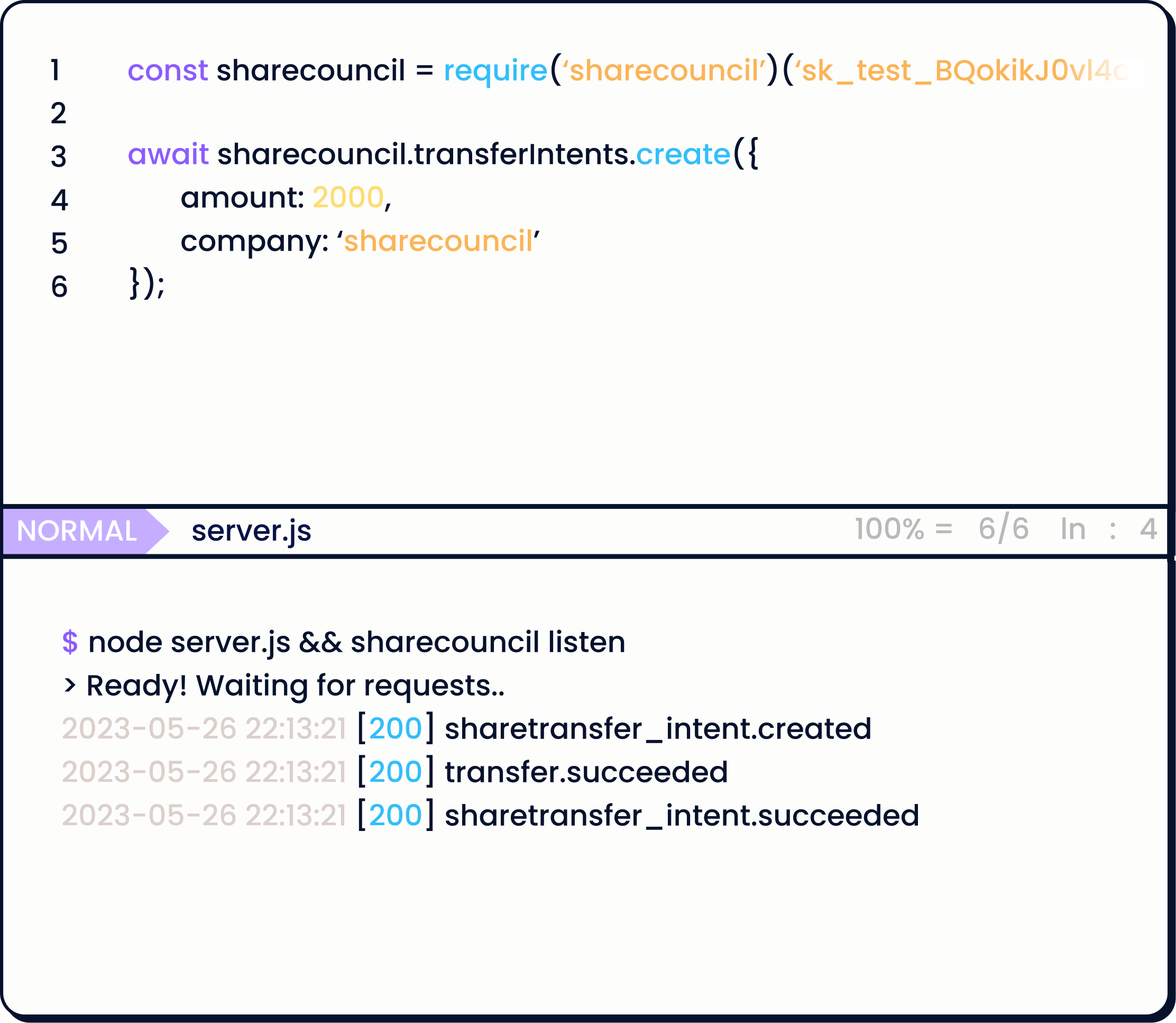 Economic Instruments 101
Explore the Share Academy
Set up your EOR or SAR co-ownership for €500

Form a co-ownership with Sharecouncil
We'll guide you through what's needed to set up your co-ownership.
Includes



Earn 10% of your onboarding fee back in Sharecouncil shares
Formation of an EOR or SAR in the Netherlands
Dutch notary filing fees
Signed documents to establish company by-laws and protect IP
Personal legal and onboarding support
First year of legal consultancy fees
TAX filing advice
Premium Shareholder Community Membership
Templates for post-formation legal needs

Run your business
There are ongoing costs of running a co-ownership that we help you manage in one platform.

Sharecouncil helps you do the paperwork and onboards you to the platform. On the platform, you can independently issue, share and manage stock with your people for a predictable rate.
€80
Per month, billed annually
Set up your STAK + Options co-ownership for €3900

Form a co-ownership with Sharecouncil
We'll guide you through what's needed to set up your co-ownership.
Includes



Earn 10% of your onboarding fee back in Sharecouncil shares
Formation of an EOR or SAR in the Netherlands